Terrax-Basic plant trailers - single axle
Smart design

Low ramp angle

Hot-dip galvanized

Strong steel tailgate ramp with support


Long drawbar
The long free drawbar length of 145 cm makes the Hulco Terrax basic highly manoeuvrable.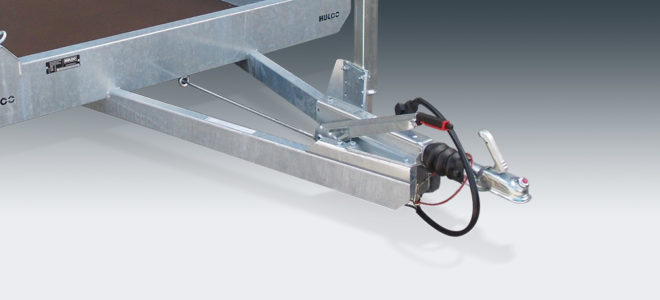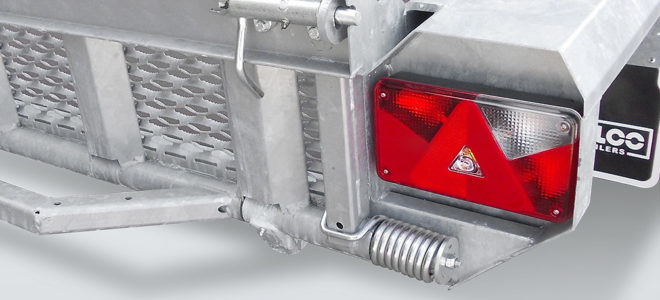 Tail lights
The rear lighting of the Terrax-basic falls inside the chassis to prevent damage.
Fixed ramp support
The fixed tailgate ramp support makes extra support legs unnecessary.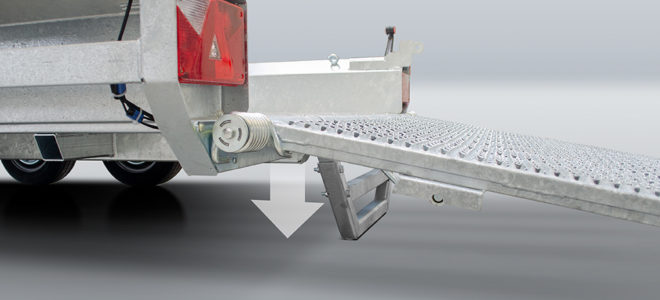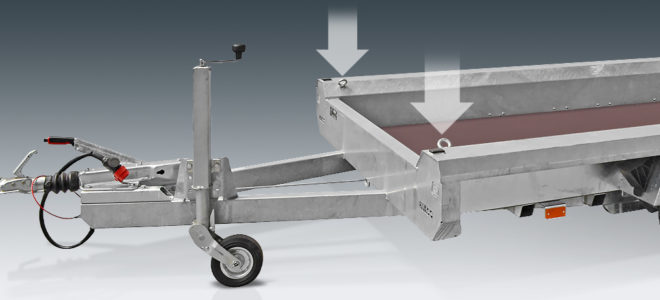 Fixed tie eye
The Hulco Terrax-basic is equipped with four fixed tie eyes for securing a vehicle or load.
Jockey wheel
The automatic Terrax-basic jockey wheel makes coupling and uncoupling comfortable.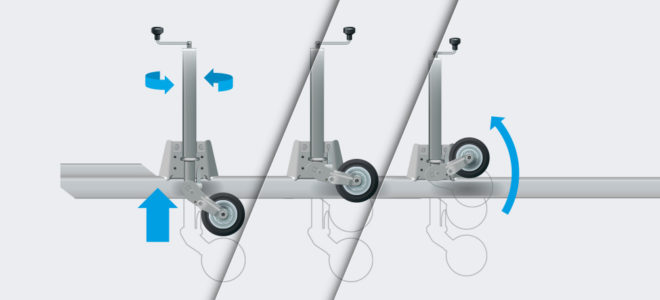 Free Terrax-Basic brochure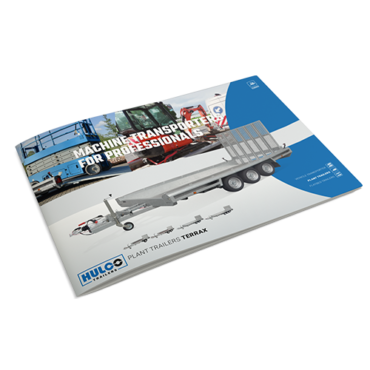 Receive a Terrax-Basic brochure copy containing all features, specifications and accessories.
Popular Terrax-Basic accessories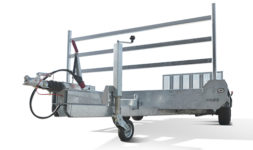 Ladder rack
The Terrax ladder rack of 80 cm creates extra securing options.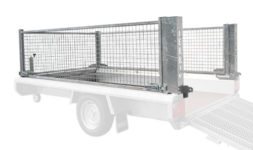 Terrax mesh sides
The mesh sides with a height of 70 cm offers more loading options.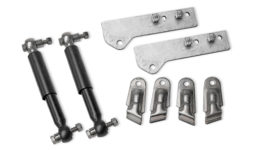 Axle shock absorbers
Axle shock absorbers provide extra driving comfort.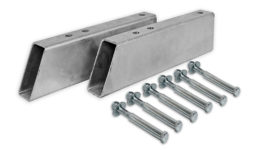 Coupling raiser
A coupling raiser of 5 or 10 cm ensures that the Terrax-basic is connected at the correct height.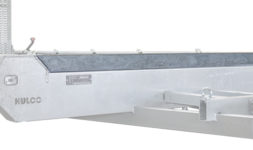 Front filling piece
By placing a front filler piece, the front is raised at the same height as the sides.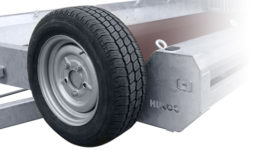 Spare wheel
No unnecessary delays in case of tire failure. Mount a Terrax spare wheel.
Smart design
Hulco Terrax-Basic single axle is a plant trailer in the weight class of 1500 up to 1800 kg. The strong hot-dip galvanized chassis provides the best support for the waterproof plywood loading floor. Due to it's on low weight, maximum load capacity is available. The strong tailgate ramp of 100 cm covers the entire load floor width. The loading floor has a height of only 32 cm. Driving up and down garden machines, park machines, All-Terrain Vehicle or Quad, light cranes and shovels is no problem. The Terrax-Basic is also available as a tandem axle.
Professional tools
Hulco has been developing reliable and top quality trailers for the professional market since 2003. The Terrax basic is very user-friendly due to the generous standard equipment. Our own development, innovation and robotised production guarantee a consistent high quality output. The Hulco Terrax-basic meets all the requirements of professionals in this class. Receive a free Terrax/Terrax-Basic brochure.
Sustainable trailers
Hulco is a premium European brand and is famous for sustainable trailers for the professional market. The entire production process is done in-house. The lighting, axles, clutch and overrun brake are of the highest quality. This gives Hulco machine transporters a long maintenance-friendly lifespan! Professionals can rely on the quality that Hulco offers on a daily base. Ask your Hulco dealer for the possibilities and attractive prices of the Terrax basic machine transporters.