Terrax plant trailers - tandem
Made for extreme intensive use

Low ramp angle

Strong chassis with cross bars

Robust tailgate ramp




Floor support
The Hulco brand is known for its extremely strong chassis and floor support. The Terrax tandem, for instance, has many cross bars that support the floor. This makes the aluminium loading floor suitable for intensive use. The Terrax tandem can easily handle the maximum loading capacity.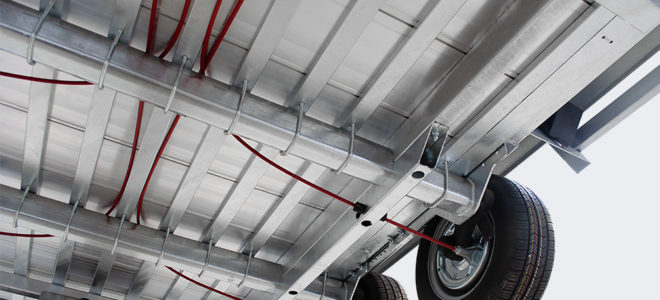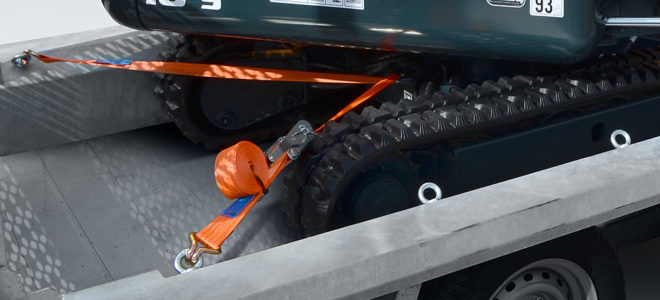 Binding options
The Terrax has a large amount of binding options, all vehicles are easy to secure.
Ideal ramp angle
The low tailgate ramp angle is a time saver. Machines drive up without any problems. Low loading floor makes it happen.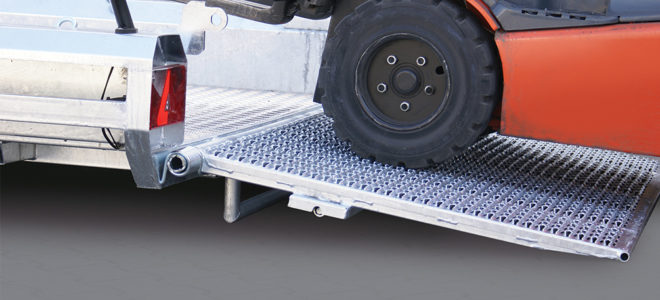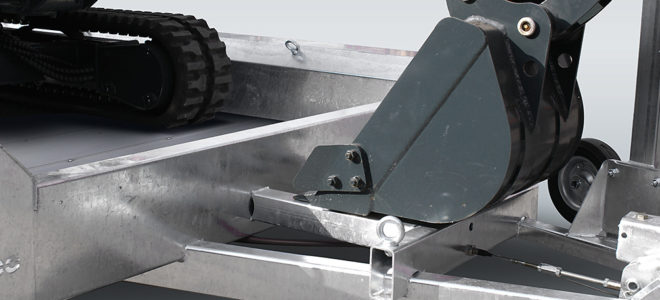 Shovel-support
All Terrax plant trailers are equipped with a fixed shovel-support on the drawbar.
Jockey wheel
The automatic jockey wheel is convenient to use and of premium quality.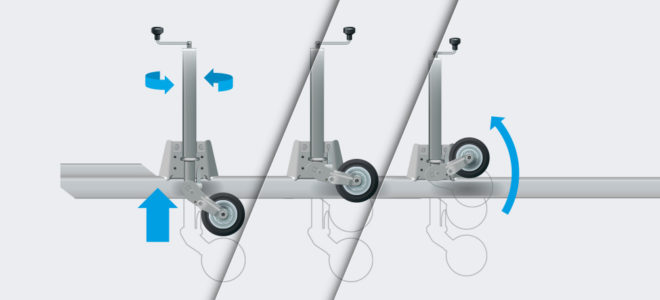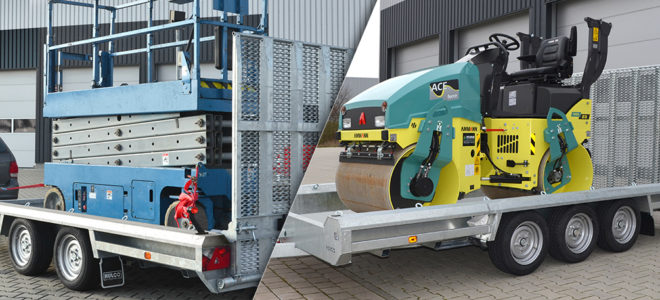 On transport
All kinds of machines, from scissor lift to roller, can be safely transported with the Hulco-Terrax.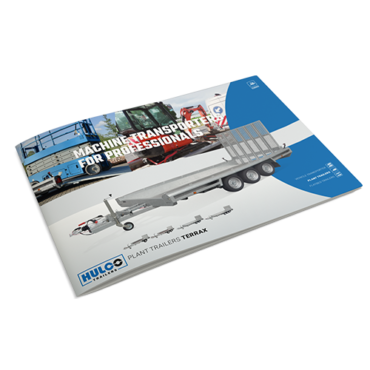 Receive the brochure containing all Terrax features, specifications and accessories. Receive a free copy.
Popular Terrax accessories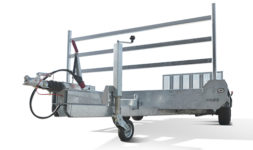 Terrax ladder rack
Extra securing possibilities with the steel 80 cm ladder rack.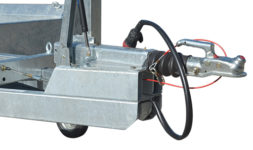 Coupling raiser
The coupling raiser of 5 or 10 cm ensures that the Terrax is always connected at the correct height.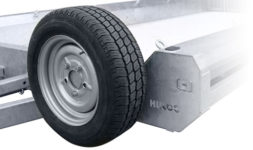 Spare wheel
Always a spare wheel at hand. No unnecessary delays in case of tire failure.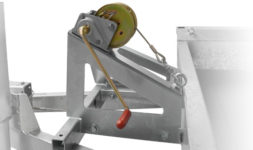 Winch and support
Safely tow a vehicle onto the trailer with the Terrax winch. The winch and support are mounted on the drawbar.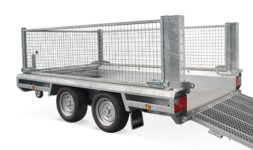 Terrax mesh sides
The mesh sides with a height of 70 cm offer more loading options.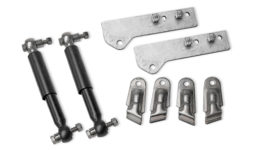 Terrax axle shock absorbers
The axle shock absorbers provide extra driving comfort.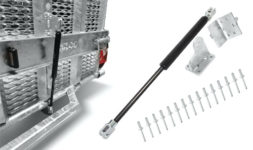 Gas spring
Gas spring for tail ramp (height 150 cm)
Terrax models
The Hulco Terrax in the weight class from 3000 up to 3500 kg is available with 2 or 3 axes. The Terrax is a plant trailer designed for intensive use. The strong steel chassis is robot-welded and hot-dip galvanized to prevent rusting. The wide tailgate ramp with support and torsion springs is easy to operate. The aluminium loading floor with anti-slip profile is maintenance-friendly. The free drawbar length of 145 cm ensures great manoeuvrability. Receive a Terrax brochure.
High standards
Hulco invents and produces trailers for the professional market. Top quality and reliability are number one. The Terrax plant trailers are user-friendly and are generous standard equipt. Hulco's design department, innovations and robotised production guarantee a high quality output. The Hulco Terrax meets all the requirements that professionals set in this class. Hulco Terrax; for professionals who set requirements.
Time saver
Hulco trailers has succeed to create time-saving transport solutions for professional use. Take a look at the durable Terrax, a heavy-duty machine transporter that meets all requirements. It is standard equipped with; a strong steel chassis, low loading floor, wide tailgate ramp, tandem or tridem, a shovel support and plenty of binding options. Ask your local Hulco dealer for options and attractive prices.