Medax flatbed trailer - tridem
Built for extreme intensive use

Space Frame chassis

Time saving design

Many accessories available



Back-panel extension support
Operate the pull-out extensions to support the back panel.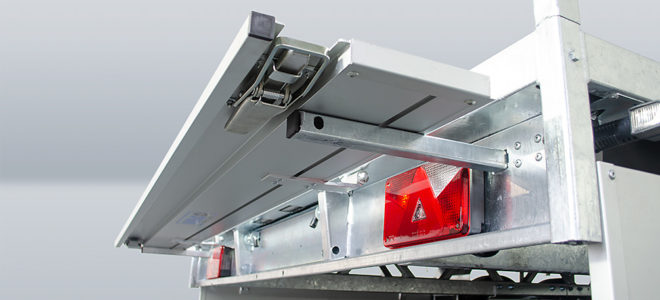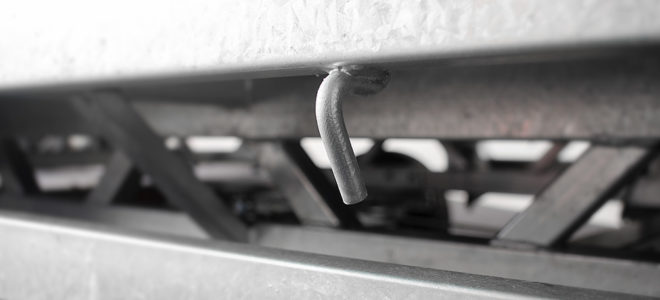 Long tie-hooks
The long tie-hooks are located under the Medax loading floor for securing of the load.
Spaceframe chassis
The Hulco Medax platform trailer has a robust spaceframe chassis made of tubular profiles. It offers maximum support for loading floor.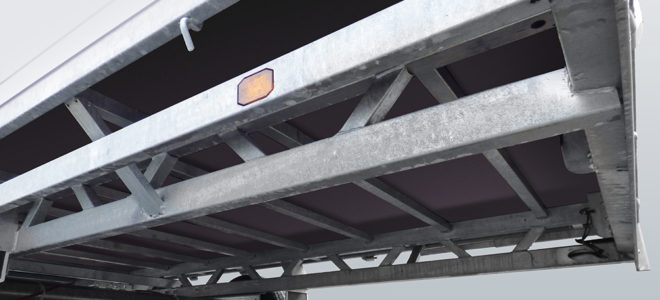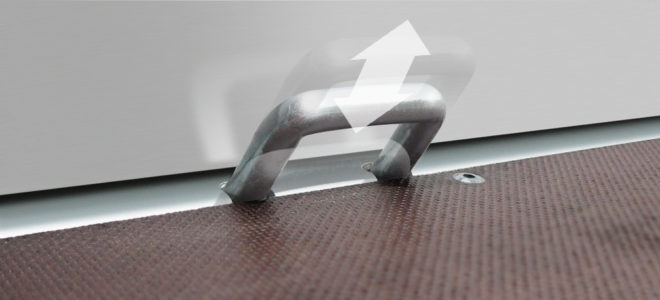 Fixed tie-hooks
The Hulco Medax is equipped with tie-hooks on the loading floor edge for securing of the load safely.
Medax side panels
The Medax side panels rotate under the load floor. If the side panels span more than 5 meters, they will be divided into 2 parts for better handling.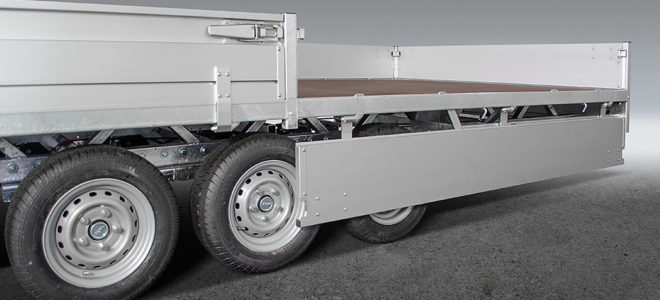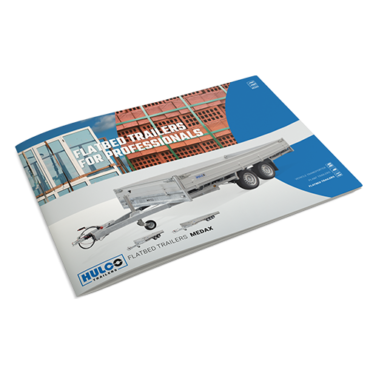 The Hulco Medax brochure provides an overview of all features, accessories and technical data by model. Receive a free copy.
Popular Medax accessories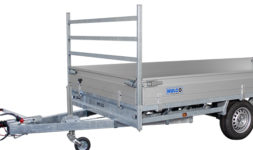 Medax ladder rack
The 80 cm ladder rack creates extra securing options. Spare wheel can be mounted on this ladder rack.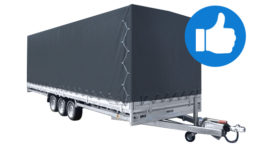 Medax high cover
The Medax high cover is available in an interior height of 180 and 210 cm. It creates more transport options.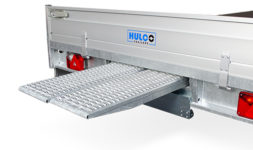 Ramps
The Medax is available with steel or aluminium ramps in a length of 250 cm including holders.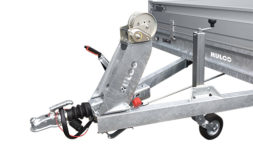 Medax winches and support
The Medax winch can be mounted on the drawbar using the winch support.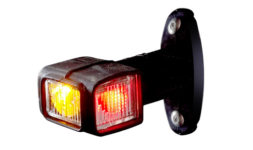 Position lights
The position LED lights will increase visibility and safety.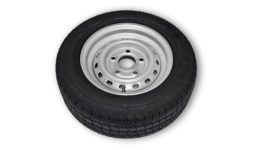 Medax spare wheel
Eliminate long delays in case of tire failure. Mount the Medax spare wheel using the spare wheel holder.
Medax is up to the challenge
Professionals across Europe rely on the quality of the Hulco Medax and use it to the utmost. The loading floor is optimally supported by the spaceframe chassis made of box profiles. The axles (tandem or tridem), wheels, overrun brake and nose wheel are of premium quality. The built-in tension closures, the side panels that rotate under the loading surface and the many binding options make the Medax the best choice for professionals. There are 24 models available (335 cm to 611 cm load floor length) with a total load capacity of 2600 up to 3500 kg. There is always a Medax that meets your transport needs.
Adjust the Medax to your requirements
With a wide selection of accessories you can customise your Medax to suit your needs. You can choose from: prop stands, winch, axle shock absorbers, spare wheel with support, marker lamps, high cover or ladder rack. A flatbed without the panels? Or ramps under the floor? Hulco has it all! Receive a free Medax brochure.
Sustainable
Hulco uses premium quality parts that are mostly designed and produced in-house. The Medax is constructed from steel, aluminium and durable (waterproof) plywood. The Medax space frame chassis is robot-welded and then fully hot-dip galvanized. The outside and inside of all profiles are therefore provided with a zinc layer. Rust formation is therefore impossible. Ask your dealer for Medax configurations.